by Yuuni
I discovered recently tthat one of my favourite scenes was the
Penetration Scene.
I like the background music when CY shows ES the portal. It's like a good-bye melody with hints of longing which fits this moment perfectly. This scene is supposedly important because this is when the main characters seperate from each other, but the music doesn't add any dramatic tension; it's as if it was warning us that there is more to come here.
I like CY's smile and, soft and calm voice. His heart is appeased, because he can finally fulfll his promise.
And when he faces her, look at her straight in the eyes and says in his serious and formal tone of his : "You went through though times because me.", and bows respectfully.
Him bowing to her is just epic !
This is my favourite moment, when JIS plus Wuudalchi come and stop ES in her track. My favourite ost makes its entrance . CY walks toward them without losing eye contact with ES. Then he turns at JIS. The tone of his voice has radically changed and he yells crescendo :
"I am sending her back in the name of a warrior of Goryeo, Choi Young.
Who is the one ignoring my name ?!"
He pulls his sword and defies :
"Stop me if you can." (and omo omo omo, his glare, the blood growing in his eyes !! and the way he speaks ! I like everything !
CY (branding his sword at him) : Lies. I don't believe you.
(Okay, too lazy to describe when his face falters, etc but I just like everything here !)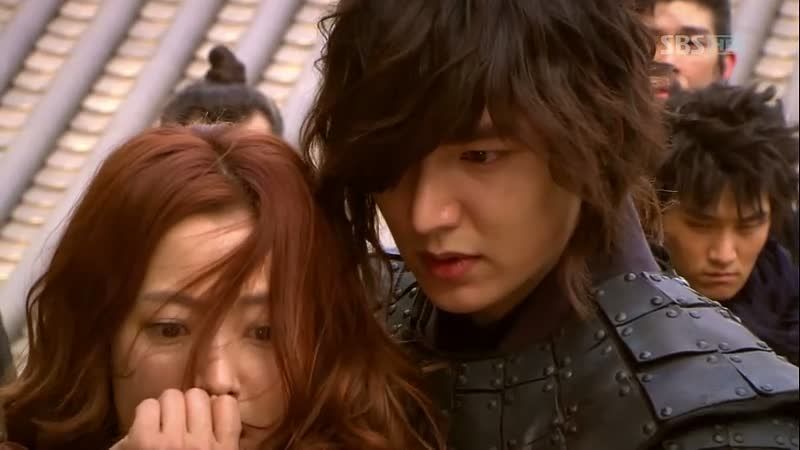 And the cruel embrace from behind which is killing him at the same time and ES crying to let her go !
ES's voice yelling : "Pshyco ! Murderer ! I'm going to kill you !", as well as when she stabs him, make me cringe a lot, but I like the scenery and the music in the background :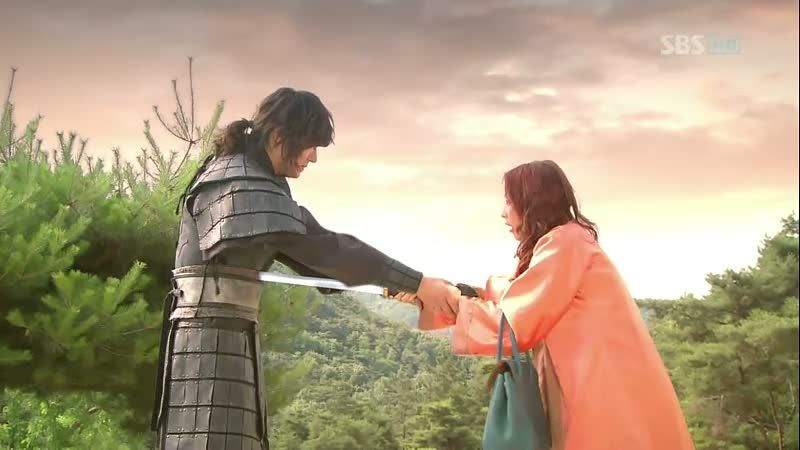 Credit : Joonni; Dramabeans.